The CareGuide team love extends beyond two-legged human cuties. Pets are a constant source of unconditional love, companionship, and comedic entertainment. While some offices have a baby wall to show off the team's cute kids, we've got something a little different... Here's our wall of fur babies:
---
Star
Star is a 6 year old Olde English Bulldogge. At first glance she may be intimidating with the strands of drool hanging from her maw, but her easy going disposition and lovable yet punishingly wagging tail will melt the coldest of hearts. She enjoys working from the office, as it allows her to focus on her job: gnawing on her Nyla bone.
– Ed Lui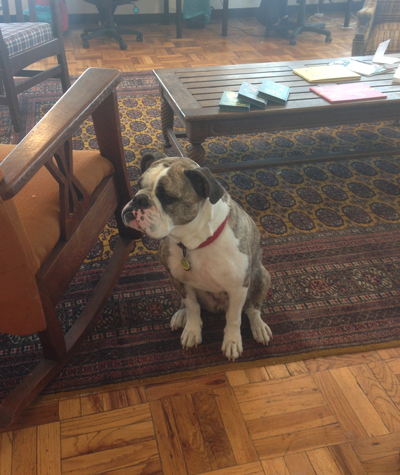 ---
Milo
Eat, sleep, rave, repeat – Milo's mantra for a happy life. He's extremely mischievous and likes to wreak havoc, but that's what makes him so sweet. He looks like an angel, don't you agree?
– Esha Khanna
---
Maggie
Maggie is a beautiful, independant character. She enjoys entertaining, and weaves herself through the legs of people when given the chance. Maggie is most content snuggling with her human while on his shoulder.
– Brian Sharwood
---
Wace
Wace is now 7 years old, and joined our family as a rescue puppy. She is the most lovable dog in the world!
---
Shieba & Teak
When these two were first introduced, Shieba just wanted to play but she came on a little too strong for Teak's liking. After a couple months, Teak warmed up and they've been buds ever since!
– Freya Kyrstein
---
Roxy
Roxy was my pet when I was kid, but my dad wouldn't let me take her to university with me (they're best friends). She's now 13 years old and I'm no longer her favourite human, but she still allows an occasional cuddle when I visit. She's an expert at opening doors and a ferocious hunter of hair elastics.
– Traci Cheng
---
Astro & Godzilla
Astro is half Lab and half St. Bernard, which means she has lots of energy during very short periods of time, which is followed by lots of drool and extended naptime.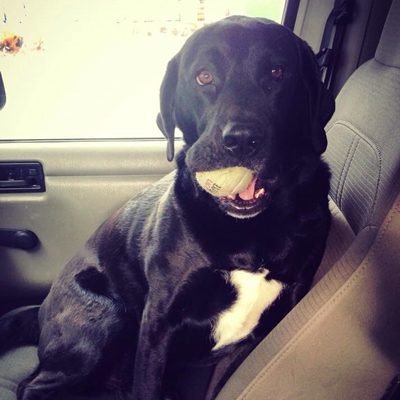 Astro moved into a home with geriatric cats who are extremely disinterested in playing with her and she was sad. Then they gave her her own kitty – Godzilla, and they have become BFFs. Godzilla enjoys chasing Astro all over the house.
– Jessica Sugar
---
Tuzzi & Diesel
Tuzzi is a 12 year old lhasa apso/shih tzu mix. She loves to bury herself on the couch and sleep the day away from everyone else.
Diesel is a 6 year old brindle colored pug who loves to eat and snuggle. He's very devoted to his "mom" and follows her from room to room.
– Trisha Heathcote
---
Salem
Salem is a very chill cat. He has converted several cat haters to lovers. He's fluffy, soft and knows how to cuddle.
– Natasha McDiarmid